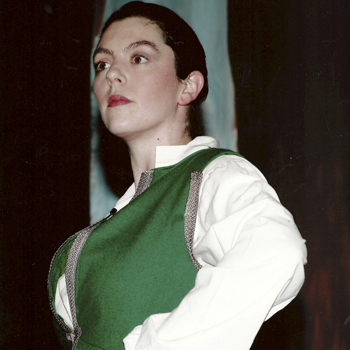 Robin Hood at the Rhodes Arts Complex.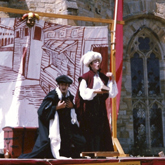 The Female Wit for Nuns Meadows Productions at Penshurst Place.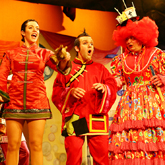 Aladdin at the Rhodes Arts Complex.
Having trained at Italia Conti in Performing Arts, I spent 10 years working in theatre alongside studying for a Degree in Pure Mathematics.
My naughty theatrical pleasure is pantomime, oh yes it is! I was resident principle boy at the Rhodes Theatre from 2000 - 2009.
An avid traveler I have been around the world, from Manila to Porto, Havana to Bangkok, Vancouver to Cairo, the Himalayas to the Mekong River, with South America to add to that list.
I consider myself very lucky to have a career which affords me the opportunity to ride side-saddle, fire a musket or be a Princess, all whilst wearing fabulous dresses!